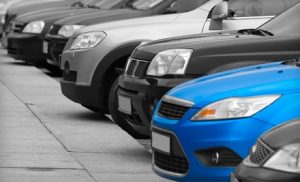 Parking & Shuttle Operations Consulting
Evaluate, Analyze, Restructure, Implement.
LVR International's senior principals came from the parking operations management. Some were owner-operators of parking firms, senior executives of parking companies, and developers for commercial buildings throughout the United States.  But at heart, all of them are entrepreneurs. They understand the backbone of the parking business as owners and all have rolled their sleeves and worked the field. Many have worked in all aspects of the parking operations business.  Our  strong background in operations provides our clients with the best results in parking design, functional design, customer service, marketing, auditing and restructuring of management.
AREA OF EXPERTISE
EVALUATE: Current Parking Demand, Conditions, Layout, Traffic, Market User, Multimodal, Marketing, Rates, Growth Plan, Master Plan, Reporting System, Collection and Audit System, Automated Robotic System
ANALYZE: Operations, Management, Policies, Procedures, Reporting System, PARCS, Facility Equipment
RESTRUCTURE: Reallocate Spaces, Reposition Staff,
IMPLEMENT: New Parking Plan, Management Policies and Procedures, Organizational Chart, Implementation
OVERSIGHT: Project Management, On-going Client Representation
Each project is unique with different issues.  "LVR International is passionate about parking and multimodal, design, operations and implementation. We are constantly thinking of creative solutions to solve parking and multimodal problems. With autonomous vehicles, car-share services, and short-distance modes of transportation, the way we look at parking in developments are changing. Therefore, we focus to stay on top of the innovations and implementations of new design and planning within the industry.", says Lia Reyes, founder of LVR International.
We are detailed and focused on each project. Parking operations and management consulting is complex and requires our attention. We do not overwhelm our staff with too many projects at the same time so that we can be dedicated to each project to achieve the best results for our clients.