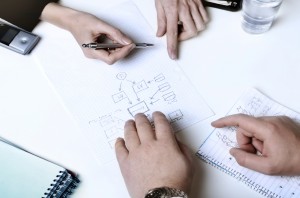 In-Depth General Operations Planning & Implementation
It is our area of expertise.LVR International's principals began their careers in the management and operations businesses. Their extensive years of hands-on operational and troubleshooting experience are key elements that make LVR International unique and successful in providing successful solutions.
LVR International Operational Services include:
BUSINESS OPERATIONS REVIEW
Operations Analysts and Troubleshooting
Strategic Implementation Plan
Monthly and Daily Operations Oversight
Functional and Efficiency Review
Marketing Strategy and Planning
Cash Control Analysis and Audit
Organizational Staff Review
Leadership Training
---
Parking Operations and Management
OPERATIONS MANAGEMENT

Monthly and Daily Review
Functional Design Studies
Demand and Rate Analysis
Control Equipment Analysis
Staff Scheduling and Development
Reporting Enhancement and Procedures
Emergency Plan Development
Special Event Planning
Implementation of Parking Operation Plan
Provide Parking Management Services
On-going Review of Reports and Operational System
Way-Finding

---
Parking Operations & Management
ParkAsia has been providing over 20 years of parking management services in the Asia region. ParkAsia's parking management services include:
Parking Management Plan
Parking Feasibility Analysis
Parking Management Plan
Parking Operations and Feasibility Analysis
Self-Pay Cashiers
Central-Pay Cashiers
Special Event Cashiers
Regular Valet
Automated and Robotic Parking Valet
Rovers and Security
Daily Site Supervisors and Oversight
Daily and Weekly Manager and Oversight
Reporting System: Daily, Weekly, and Monthly
Honor Checking
Financial and Operations Audit
Inventory Review and Oversight
ParkAsia's international executives have over 25 years of parking operations experience with experience of managing over 100 parking facilities worldwide.
---