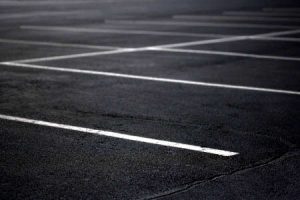 About LVR International
Planning, Design, Operations.
LVR International specializes in strategic master planning, multimodal mobility planning, urban design, parking and shuttle planning, wayfinding, and public outreach for transit-oriented developments, campuses, and cities worldwide. LVR is a certified WBE, MBE, DBE, SBE firm.
AREA OF EXPERTISE
PLANNING: Multimodal Mobility and Connectivity, Campus and City Master Planning, Parking & Shuttle Master Planning
MULTIMODAL & TOD: Personal Vehicles, Bicycles, Pedestrians, Shuttles, City Buses, Ground Transportation,
PARKING: Demand, Occupancy, Rates, Valet, PARCS, Operations and Management Analysis
OPERATIONS: Policy Development, Implementation, Training, Organizational Structure
OUTREACH: Public and Stakeholder Outreach, Marketing, Graphic Design
WAYFINDING: Parking, Pedestrian Movement, Trails, Crosswalks, Nodes
CLIENT REPRESENTATION: Project Management, On-going Client Representation
The LVR Team has over 100 years of experience in master planning, parking and shuttle operations and design, multimodal mobility, management analysis, and implementation planning. Our senior principals have extensive owner-operator backgrounds, assuring success to the design and planning of our projects.  "LVR designs functional, profitable, and manageable projects by combining our operations background and our planning and design expertise, using out-of-the-box innovative solutions and incorporating the changes with modes of travel and technology. Modeling is not a one-size-fits-all.  LVR takes in consideration the hidden understanding of these operations and incorporates calculations to determine demand and to customize design features, accommodating the needs of the community and the project.", says Lia Reyes, founder of LVR International.
Our clients consists of municipalities, hospitals, universities, airports, cities, state, counties, DOTs, park and rides, convention centers, and stadiums. LVR is continually developing solutions that provide flexible planning to adopt to the changes in share-rides, Uber, bicycles, and the autonomous vehicles.  We want to create a cohesive and comprehensive campus or city. Therefore, we are combining our urban planning with mobility expertise so that LVR can takes planning to a new level.
CERTIFIED BY: CUCP | LACMTA | INDOT | CA | IN | KY | Other Cities 
Women Business Enterprise (WBE)
Minority Business Enterprise (MBE)
Small Business Enterprise (SBE)
Disadvantage Business Enterprise (DBE)