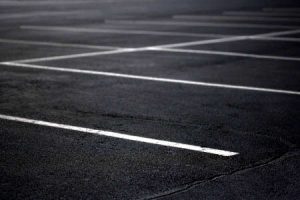 About LVR International
Planning, Design, Operations.
LVR International is a woman, minority-owned, small business providing specialty consulting services in planning, design, operations, outreach and wayfinding. In 1994, LVR expanded its services throughout the United States and in Asia.
AREA OF EXPERTISE
PLANNING: Parking, Mixed-Use, Multimodal, Strategic
OPERATIONS: Planning,  Implementation, Training, Organizational Structure
OUTREACH: Public and Stakeholder Outreach, Marketing, Graphic Design
WAYFINDING: Parking Facilities, Downtown, Bicycle, Pedestrians
CLIENT REPRESENTATION: Project Management, On-going Client Representation
Our LVR Team has over 100 years of parking operations and management experience taking theory out of parking planning or operation implementation. Our senior principals have owner-operator background, assuring success to the design and planning of our projects.  "LVR designs a truly functional, profitable, and manageable parking project using our extensive hands-on parking business background and out-of-the-box approach. Our parking solutions are tailored to the market and users. Modeling does not work nor does it fit for all, especially in today's changes in mode of transportation", says Lia Reyes, founder of LVR International.
Our clients consists of developers, municipalities, universities, hospitals, downtowns, airports, amusement parks, department of transportation, and stadiums. LVR brings innovative and state-of-the-art solutions using our national and international experience.
LVR is continually developing solutions that provide flexible planning to adopt to the changes in share-rides, Uber, bicycles, and the autonomous vehicles.  There are many ways to solve a problem or to design a parking facility, LVR takes it to a new level.
CERTIFIED BY: CUCP | LACMTA | Other states
Women Business Enterprise (WBE)
Minority Business Enterprise (MBE)
Small Business Enterprise (SBE)
Disadvantage Business Enterprise (DBE)