From Concept to Implementation
Taking theory out of parking design.
The LVR Team has in-depth knowledge and extensive background in the parking, shuttle bus, curb, and ground transportation management business. Our operational experience combined with our design expertise is the key and fundamental difference that makes LVR unique, assuring the most effective operational and functional design solutions.
Our services include planning and design such as parking and mobility studies, parking facility designs, first and last mile multimodal connectivity, mobility hubs, wayfinding, revenue projections and audits, performance and operation audits,  mobility and parking app content development, public outreach, graphic design, control equipment selections and placements, project management, owner's representation, and troubleshooting.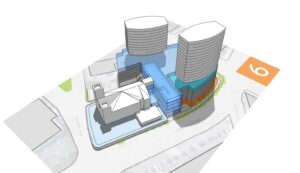 LVR International's experienced team of experts can develop the concept and take it to full implementation and audit; a turn-key process. Our project experiences provides a comprehensive approach to mitigating traffic and transportation issues through effective parking, bicycle and pedestrian planning.
LVR International planning and design services include:
Parking. Bicycles. Pedestrians. Shuttles.
PLANNING & DESIGN
Master Planning
Strategic Planning
Functional Design and Traffic Flow
Ingress and Egress
Site Planning
Transit-Oriented Planning
Revenue, Security, Access Control System
Automated Parking Robotics
and more…
STUDIES & OPERATIONS
Parking Needs and Demand Studies
Shared Parking and ParkOnce Analysis
First and Last Mobility Connectivity Mile
Parking Operation Assessments
Management Organizational Review
Parking Access and Revenue Control Systems (PARCS)
Feasibility and Rate Analysis
Parking Policy Development
Mobility and Parking Wayfinding and Branding
Community and Stakeholder Outreach
Right of Way Mitigation
and more…